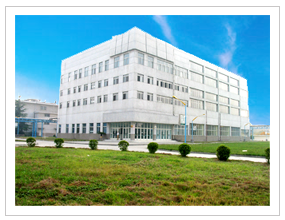 Located in Hanzhong City, Shaanxi China, Hanjiang-Venturepharm Pharmaceutical Ltd. (abbreviated as Hanjiang-Venturepharm) is a young aggressive pharmaceutical Joint Venture contributed by Shaanxi Hanjiang Pharmaceutical Group Limited which is a leading cGMP pharmaceutical enterprise specialized in Active Pharmaceutical Ingredients (APIs) & formulations manufacturing and Venturepharm Laboratories Limited which is a technologically and scientifically oriented pharmaceutical powerhouse. By using integration of the solid research & development power of Venturepharm Laboratories Limited and the updated cGMP management skills & production facilities of Shaanxi Hanjiang Pharmaceutical Ltd., Hanjiang-Venturepharm can offer high quality products and first class services to clients.


The plants strictly operate to current GMPs and meet the expectations of EU and FDA regulators. The use of efficient design and automation ensures consistently high quality products and the capacity to supply the partners into the future as well as ensuring compliance with evolving cGMP standards.


Hanjiang-Venturepharm focuses on manufacturing and sales of Advanced Intermediates and Active Pharmaceutical Ingredients (APIs) with a high added value. It has a well-established and expanding presence, with a strong sales and marketing organization and operates on a global scale. The company long-term strategy centers on growth through successful marketing and product promotion, streamlining current business activities, actively seeking to acquire new products and technologies, and developing strategically beneficial collaborative opportunities with other companies.